At the Care Connection, we aim to make the process of BREASTFEEDING AFTER LEAVING THE HOSPITAL, INCLUDING  breast pump RENTAL, convenient and hassle-free!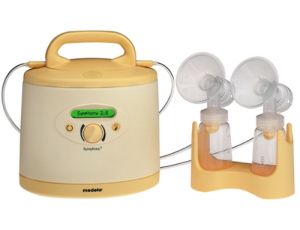 Hospitals in Western New York will provide the Symphony breast pump to moms if necessary, during their stay.  For the last 2 decades, The Care Connection has made it possible to continue the use of the Symphony with an option to rent it after leaving the hospital.
If you need to rent a breast pump or would like to continue using a hospital grade rental, contact us today for more information!  716-725-6370.
Learn More about the Symphony Breast Pump
The Affordable Care Act (ACA) was signed into law in 2010 and took effect in 2013. ACA requires most health insurance plans to cover breastfeeding support and supplies, including breast pumps. This means you can receive these products for little or no out-of-pocket cost.
Ordering your breast pump is convenient with us, and the process is hassle-free. The Care Connection is happy to do all the insurance work for you. We can call and check your coverage, go over benefits with you, as well as submit the insurance claim. This means less work for busy parents.
The Care Connection is currently in-network with Blue Cross Blue Shield of WNY (out of state BCBS can be called to check coverage), Independent Health, Blue Cross Blue Shield Medicaid Managed Care, Independent Health Medisource, Molina, and Univera.