The Care Connection has received the distinction of a "Medela Certified Nursing Center" and is recognized as a premiere provider of Lactation services with WNY insurances.
The Care Connection provides lactation consultant services for local OB/GYN and Pediatric Practices. Our clinical staff works closely with your baby's pediatrician to ensure the coordination of your personalized clinical care plan. Our quality of service is untouchable.
The Care Connection focuses as much on prenatal and postpartum education as we do on services and equipment. Our highly trained staff will help you select the correct supplies and equipment for your needs, at a reasonable price with extraordinary follow up services.
The Care Connection works closely with WNY Hospitals and Certified Home Health Care Agencies.
Twenty-five years of service to WNY Hospitals
On staff lactation consultants (IBCLC)
Full breast pump demonstration and personalized setup – for both rental and purchase pumps – we're not comfortable until you are comfortable and successful!
Supportive classes to ensure your success and ability to meet your breastfeeding and motherhood goals – many of which are 100% insurance reimbursed!
Preferred Provider – pump rental insurance reimbursement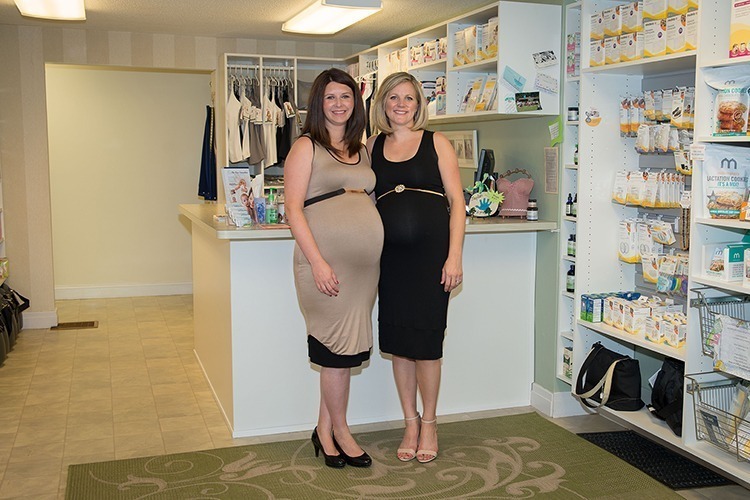 Meet the Owners
Allison Zulawski and Holly Shelly
With over 30 years of friendship, Allison and Holly are entering into their 5th year of owning The Care Connection Lactation and Wellness Center.  The Care Connection has been in the community for more than 28 years and they have worked hard to maintain the warm and inviting atmosphere the center has been known for in assisting moms with all of their breastfeeding needs.
At The Care Connection, you will find a variety of
breast pumps
reimbursable through insurance, small group
classes
, and private one on one
lactation consultations
.  Allison and Holly pride themselves on being a support system within the Western New York community to help women achieve their breastfeeding goals.
All of our lactations consultants are certified by the International Board of Lactation Consultants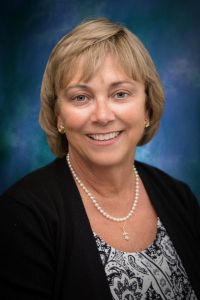 Peggy Furlong is an RN and IBCLC with over 40 years of experience working in Maternal and Infant Health. Peggy's experience includes working with moms and babies in both hospital and OB office settings.
She became an International Board Certified Lactation Consultant (IBCLC) in 1992 and started Buffalo's first hospital based lactation program in 1997. Peggy also developed and taught the Lactation Educator Course presented at local colleges. She is one of the founding members of the WNY Breastfeeding Network.
Peggy has 3 children who were all breastfed. In her free time she enjoys spending time with her children and 9 grandchildren.
Suzanne Aquilina has been a pediatric nurse practitioner and lactation consultant for over 40 years. Her educational history includes obtaining a Bachelor of Science Degree from Keuka College (where she is a Trustee), a Master's Degree in Nursing from the University of Rochester and earned a Doctorate in Nursing Practice from Carlow University in Pittsburgh.
Her experience at Tonawanda Pediatrics for over 20 years has given her the opportunity to provide health care to families of all ages including nutritional/breastfeeding expertise from the newborn period and beyond. Suzanne has been a Clinical Assistant Professor of Nursing at the University of Buffalo for 35 years, educating nurse practitioners, nurses and medical students about the positive impact breastfeeding has on the health of infants, mothers, and society.
Her clinical expertise and commitment to breastfeeding has helped her assist mothers and teach families about breastfeeding at the Care Connection for almost a decade as an International Board Certified Lactation Consultant (IBCLC). In the past  she has worked with the United Way on a CDC grant to improve breastfeeding rates and exclusivity in the Western New York area by educating Obstetrical and Pediatric practices about the importance of breastfeeding and assisting workplaces to become breastfeeding friendly.
Personally she is a wife, mother of two daughters (and 2 wonderful sons- in -law), and grandmother to 2 grandsons and a granddaughter. Suzanne's passion is empowering women to embrace pregnancy and breastfeeding as a natural gift of life.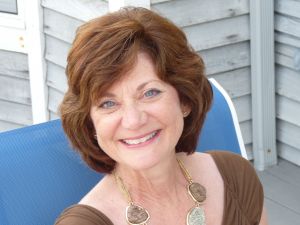 Maureen Dann is a pediatric nurse practitioner and an International Board-Certified Lactation Consultant (IBCLC). She has always been passionate about working with breastfeeding families. Maureen has worked in pediatric offices, most recently Island Pediatrics/Tonawanda Pediatrics, where she integrated lactation support into routine infant care.
She is the author of a successful, user-friendly manual for primary care providers titled, Lactation Management: Techniques, Tips and Tools for the Health Care Provider. The book includes educational handouts to help mothers with common breastfeeding concerns.
Maureen is a past President of the Western New York Breastfeeding Network and has developed and participated in educational programs for professionals. She served as a Community Breastfeeding Coordinator through a grant at the United Way and has worked as a clinical instructor in the nurse practitioner program at D'Youville College.
Josh E.
My insurance company tried to push me and my wife to go with some large medical supplies company's in the country. The company I dealt with gave me a very hard time. The moral of the story is to GO LOCAL. call around. Awesome little shop and helped my wife and I out.
Brigid L.
The staff is very knowledgeable and helpful. I came in initially to purchase my pump and came back for a lactation consultation. Both experiences were great and they worked seamlessly with my insurance company, making things a lot less stressful. There are a lot of great products in store that can't be found anywhere else locally, definitely worth the stop for moms and moms to be.