Elvie Stride Double Electric Breast Pump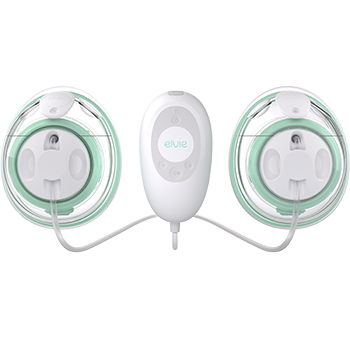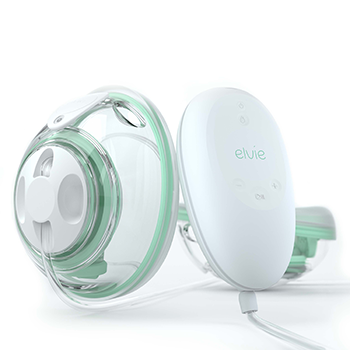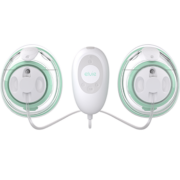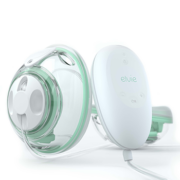 Elvie Stride Double Electric Breast Pump
$269.00
Elvie Stride is an ultra-quiet, hands-free breast pump that sits under your clothing, offering more mobility and discretion. Elvie Stride gives you back control of your hands – and your day.
Designed to move with you, Elvie Stride is easy to set up for single or double pumping. Liberating users from sockets and restrictive wires, now mothers can discreetly express without compromising on pumping performance.
Users can connect Elvie Stride to the free app, allowing them to control the pump remotely, save preferred settings, and track pumping history.
See complete product details below.
* DO NOT check out using ADD TO CART if you plan to use insurance! Email us here OR call us at 716-725-6370.
Features and Benefits
Wearable*: Tucks in your bra and is hidden by your clothing, so you can collect milk discreetly wherever you are. With your hands free and nothing to tie you down - take a walk, call or trip to the store.
* Please note: Elvie Stride in-bra cups attach to a pump motor that is outside of the bra. The small motor can be carried or clipped to your clothing.
Quiet: Noise reduction technology makes it ultra-quiet to pump anytime, anywhere.
Smart: Connect to the free Pump with Elvie app to control the Stride remotely, save your favorite settings and track your pumping history.
Settings: Stimulation and expression modes combined with 10 intensity levels let you customize pumping for your body so that it's comfortable and efficient.
Strength: Hospital-strength 270mmHg packed into a compact profile.
Closed System: No backflow means no worries.
Session Features: Using the Pump with Elvie app, save you best settings so you can get right to pumping at every session.
Battery Power: Rechargeable lithium ion battery delivers approximately five 30-minute pumping sessions and charges in 2 hours with a micro-USB charging cable.
Download the Elvie Stride Double Electric Breast Pump Product Sheet

Includes: 
1 - Elvie Stride Hub
2 - Cap
2 - Cup Front
2 - Cup Seal
2 - 24 mm Breast Shield
2 - Valve
2 - Diaphragm
2 - Sort Tube (for the cups)
1 - Long Tube (for the hub)
1 - Tube Splitter
1 - Cover
1 - Clip
1 - USB Charging Cable