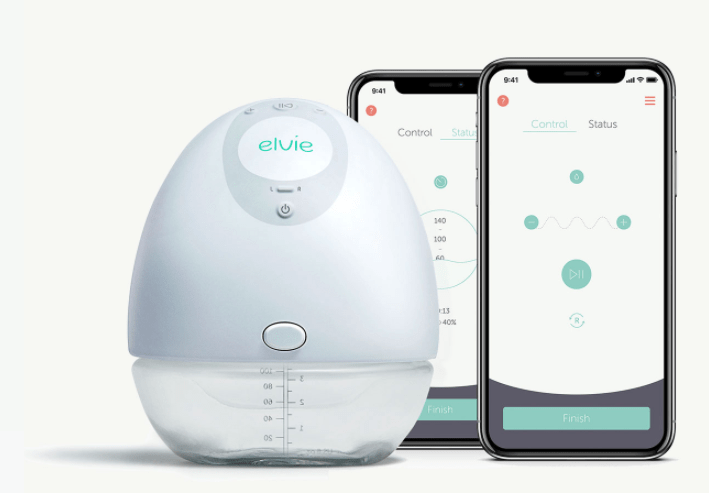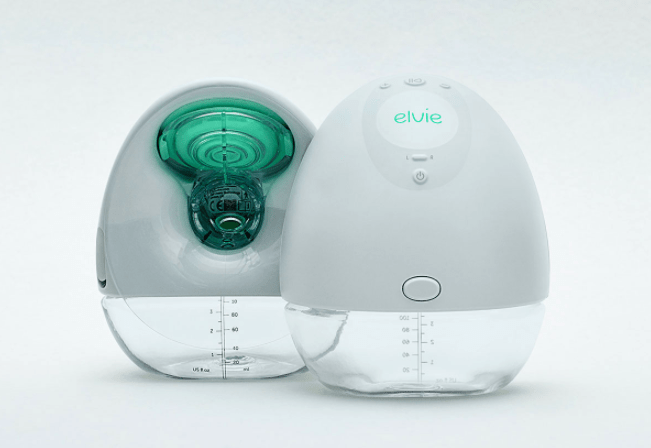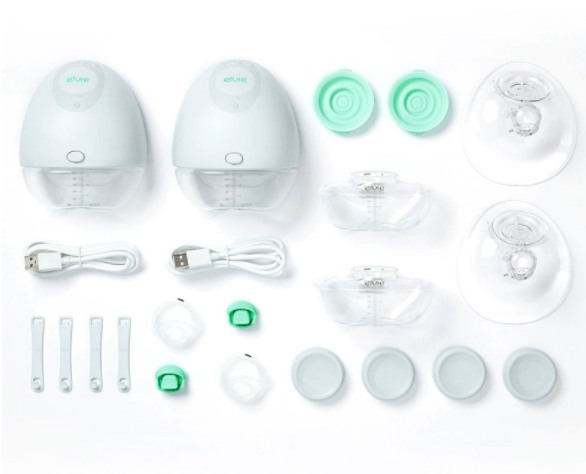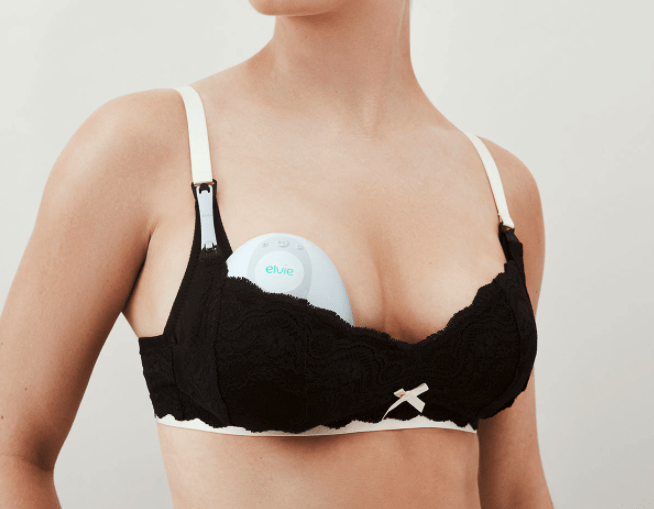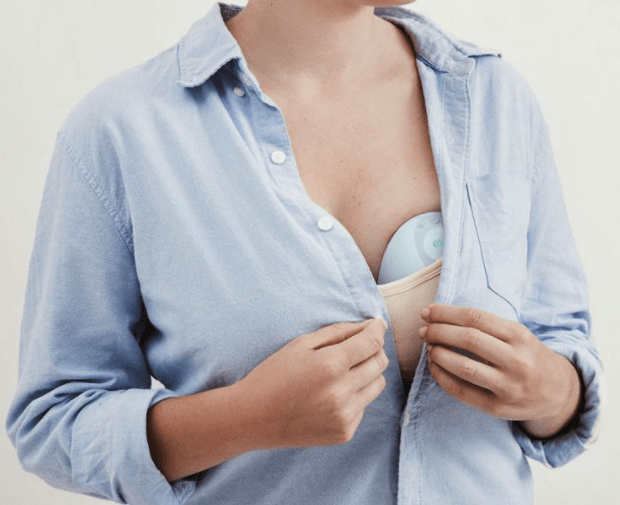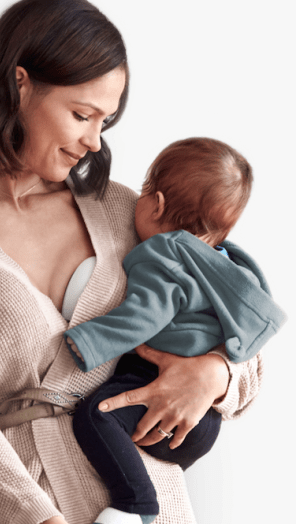 The Elvie Breast Pump
$549.00
The Elvie Pump is wearable, small, lightweight, and worn inside a standard nursing bra, making it completely hands-free. No tubes. No wires. No noise.
* Pricing is for the Double Pump. See the complete product details below.
* DO NOT check out using ADD TO CART if you plan to use insurance! Email us here OR call us at 716-725-6370.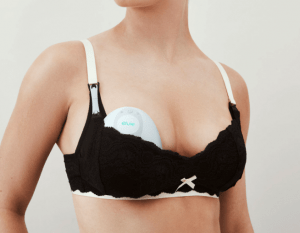 THE ELVIE BREAST PUMP
Wearable Small, lightweight, and worn inside a standard nursing bra, making it completely hands-free.
Silent Revolutionary pumping technology eliminates unnecessary noise so that women can pump anytime, anywhere.
Hassle-free - No cords, no wardrobe changes, no fuss. It takes seconds to assemble and just five parts to clean - minimal effort required.
Smart Monitor milk volume in real-time, track pumping sessions for each breast and control the pump using the free app.
Best fit Comes with 2 breast shield sizes and 7 intensity settings for greater comfort.
Responsive Detects let down and automatically switch from Stimulation to Expression mode.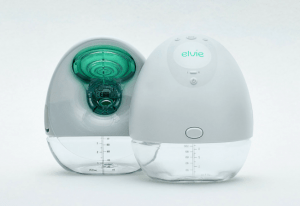 Key Features of the Elvie Pump app
Play/pause from their phone
Change intensity and mode from their phone
Real-time milk volume view
Pumping history for each breast
Pump timer
From setup to clean up, using the Elvie Pump is simple. It has just 5 parts to clean, takes seconds to assemble, and even switches automatically from stimulation into expression mode. Also a "smart" pump, Elvie connects to your device so you can monitor milk volume, track pumping history, and control the pump remotely.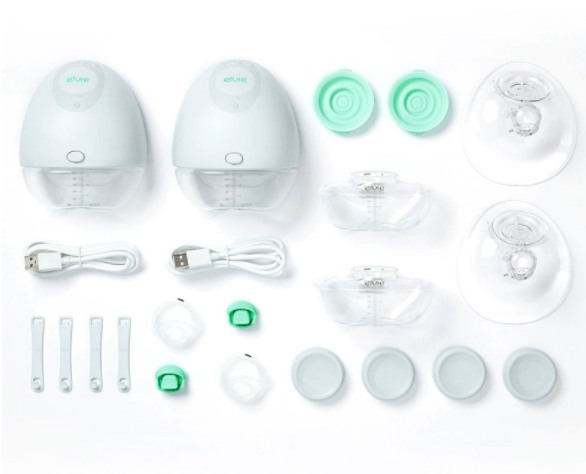 INCLUDES
2 - Hubs (pump mechanism)
4 - Bottles (150ml/5oz)
4 - Storage Lids
2 - Breast Shields (24mm)
2 - Breast Shields (28mm)
4 - Valves
4 - Spouts
4 - Seals
4 - Bra Adjusters
2 - USB Charging Cables
2 - Carry Bags
TECHNICAL SPECIFICATIONS AND WARRANTY
Accessories (can be purchased separately) • Bottles • Breast Shields (available in 3 sizes) • Bra Adjusters • Seals • Spouts and Valves
Compatibility iPhones 5S and newer (iOS10+) and Android phones with version 6 and newer that support Bluetooth Low Energy. Elvie Pump is also compatible with iPads 3, 4, Air, and Mini.
Using the Elvie Pump App Free app available to download from the Apple Store or Google Play Store
Assembly and use • The instruction manual and the Elvie Pump app provide a step-by-step guide for a hassle-free setup • Ensure Elvie Pump is fully charged before the first use
Warranty and product replacement • 2-year warranty (6 months for the replaceable parts) • Due to the intimate nature of the product, returns are only accepted if the product is sealed and returned within the standard returns period